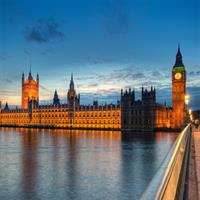 If you`re a fan of English-language literature, few places are as full of literary landmarks as London. Literature lovers will gravitate to Poets` Corner in Westminster Abbey to find the tombs of luminaries such as Chaucer, Browning, Dickens, and Tennyson, among others - as well as memorials to Milton, Keats, Shelley, Dylan Thomas, and Henry James.


Edinburgh was named the first UNESCO City of Literature in 2004 - a permanent, non-competitive designation. From Edward Hyde, Robert Louis Stevenson`s alter ego villain, to Miss Jean Brodie, Muriel Spark`s maverick schoolteacher, Edinburgh has long provided a backdrop for some of literature`s most enigmatic characters.


Home to some of the most enduring writers in the English language, Dublin retains its prestige as one of the vibrant literary capitals of Europe, Bibliophiles will want to visit Trinity College where famous authors Jonathan Swift, Samuel Beckett, Bram Stroker and Oscar Wilde found success and pour over its extensive collection of manuscripts and rare early texts!


The city of Cambridge is a unique community, a blend of cultural and social diversity, intellectual vitality and innovation. Cambridge is best known for the University of Cambridge, which counts John Milton, Isaac Newton, and Bertrand Russel among its alumni.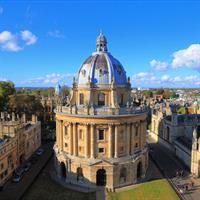 Oxford is home to the University of Oxford, the oldest university in the English-speaking world. Oxford college has seen numerous famous authors pass through its halls - from Percy Shelley and Lewis Carrol to Dr. Seuss!


Arguably, William Shakespeare is the most famed writer in the English language - visit his birthplace Stratford-upon-Avon and don`t miss the Holy Trinity Church, where Shakespeare was baptized and is buried, and Bancroft Gardens, a public park where the Royal Shakespeare Theatre is located.


Bath is one of the most beautiful cities in the country, and has been declared a World Heritage Site by UNESCO. Readers may recognize it as Jane Austen`s former home and the setting of her Gothic satire Northanger Abbey.


England, remains one of the most popular destinations in the world. Millions of people each year are drawn to the frenetic charm of London, the historical attractions of places such as Salisbury, York and Chester, and the rural splendor of the Lake District.


Ireland is a unique country with breathtaking natural landscapes and a fascinating history. It is full of statues, monuments, dolmens, and other stone arrangements of cultural and historical significance dating back to the days of the ancient Celts.


Scotland's landscape is dotted with dramatic fairy-tale castles, ruined abbeys, fascinating historic cities and picturesque villages. Edinburgh, its capital, is widely considered to be one of the most charming cities on Earth. To the west, Glasgow has grown into one of Europe's most exciting cities for culture and recreation.


Wales is a fascinating part of the United Kingdom not to be missed. Rich in history and culture, steeped in myth and legend, Wales rewards its visitors with more than 600 castles, the largest Impressionist art collection outside of Paris and a landscape just calling out to be explored.