Europe has some of the best vineyards in the world! Visiting the wine regions of Europe is a dream for every wine connoisseur. There are 21 wine producing countries, with 14 of them having significant levels of production. It's at these vineyards that you can not only sip on exceptional wines, but can also learn how it is produced and immerse yourself in the local culture.


The coastlines of southern Europe, the Middle East, and North Africa are shaped by the Mediterranean Sea. Not only does the Mediterranean have beautiful resorts and beaches on the mainland, there are literally thousands of islands to explore, each with their own beauty, over 2,500 miles from Spain east to Turkey. The cultural and culinary experiences of each Mediterranean country are unique and delightful.


The cities and countries that are situated on the Adriatic Sea are some of the most beautiful and awe-inducing vacation destinations in Europe. The Adriatic Coast stretches on for 2,300 miles, up the eastern coast of Italy to Slovenia, and then on from Slovenia to Croatia, Bosnia and Herzegovina, Croatia again, Montenegro, and finally Albania. Come to the Adriatic and prepare yourself for an unforgettable experience.


Europe is home to hundreds of breathtaking islands scattered within and around the continent that range from long established celebrity hotspots to lesser-known hidden gems. While your first thought is probably resorts and beaches, don't forget the many islands that boast rugged cliffs, hiking, adventure sports, and even skiing. With such diversity, history, and culture, you'll always find somewhere intriguing to explore in the Idyllic Islands of Europe.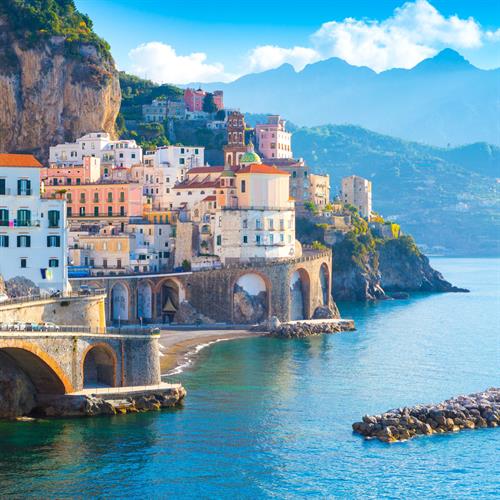 Europe contains some of the most fascinating, historic UNESCO World Heritage sites. There are over 400 UNESCO World Heritage sites in Europe alone, and at least one can be found in every country. These highly significant cultural and natural sites include landmarks, monuments, national parks, towns, castles, palaces, and architectural wonders spread throughout Europe.