Cities and Towns on the Thames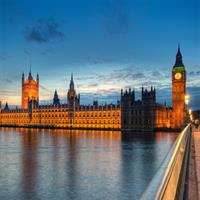 The beautiful capital of the United Kingdom is a must-see destination, from London Bridge to Waterloo Bridge to Westminster Abbey -- all located along the Thames! Whether you`re staying close to the action along Piccadilly Circus or you are staying to the east in the traditional `old city` of London, you are sure to have a great time.


What do Sir Walter Raleigh, T.E. Lawrence, Margaret Thatcher, and Thomas Hobbes all have in common? They all graduated from the most prestigious university in the English-speaking world, located in this beautiful town along the Thames.


The beautiful market town of Windsor is home to one of the Queen`s official residences, Windsor Castle, which was built by William the Conqueror. Just across the Thames sits the town of Eton, home to Eton College, one of the most prestigious men`s preparatory schools in the world.



England is a country which combines geographic beauty, architectural splendor, and rich history to create a tourist experience which will stay with you for the rest of your life. Together, the three historic cities of Bath, Oxford, and Cambridge are the true Charms of England, and must be experienced to be truly appreciated.


Seaside resorts were the forerunners to today`s British tourism industry, and they still welcome millions of tourists annually after over 150 years in existence. Arguably the most popular of the seaside resorts in England are Brighton, Bournemouth, and Blackpool. Llandudno, a short train ride away in Wales, is also very popular.


The British Isles has a rich history of literary excellence. The history, fantasy, politics, romance, and tradition of the isles have been brought to life and evaluated by authors who span centuries. The canon of literature produced by authors from the British Isles illuminates historical narratives and literary innovations.