Comprised of Austria, Czech Republic, Germany and Hungary. These countries have shared similar culture and history throughout the ages and have so much to offer.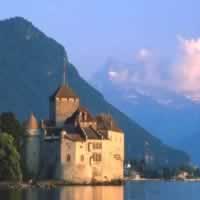 Beautiful scenery, Alps, lakes, charming villages and so much more! This beautiful area in the very heart of the land mass of Europe includes Austria, France, Germany, Italy and Switzerland.

These packages are perennial favorites. They save us valuable research time and give us a sense of what travelers like us enjoyed in the past.

If you haven't done it already, you have to travel by train in Europe. It should even be on your 'things-to-do-before-I-die' list.