Map of Point of interest
WHY MANFREDONIA?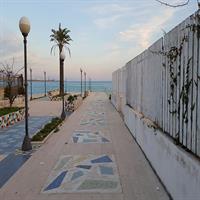 Manfredonia is a town that lies on the eastern coast of Italy, to the south of Monte Gargano in the comune of Puglia and the province of Foggia. The best time to visit is autumn, when you can enjoy the colors of the Umbra Forest. The main sights are historic monuments - Byzantine, Romanesque, Norman, and medieval.

Best Manfredonia Vacation Packages:
Need booking assistance?
We're glad to help:
Call Us 7 days a week
from 8AM to Midnight ET
1-800-430-0484