WHY KENMARE?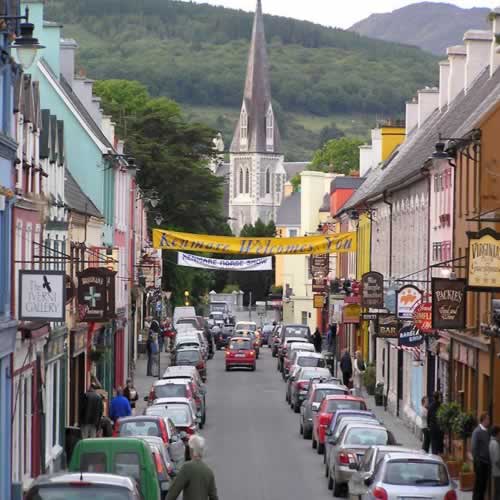 Kenmare is considered one of the principal towns in the Iveragh Peninsula of southwest Ireland, and is a popular home base for travelers wishing to explore the Ring of Kerry which traverses the peninsula. Originally settled during the Bronze Age, Kenmare is home to a 4,000-year-old stone circle which is the largest of its kind in southwestern Ireland. Once you`ve seen the sights of Kenmare, largely situated in and around The Square, you can head west and explore the sights of the Ring of Kerry, including taking a ferry ride to Great Skellig Island and southwestern Ireland`s only UNESCO World Heritage Site, Skellig Michael.

Best Kenmare Vacation Packages:
Find Suggested Itineraries
Combine cities within Ireland

Need booking assistance?
We're glad to help:
Call Us 7 days a week
from 8AM to Midnight ET
1-800-430-0484