Regarded as one of the best-endowed tourist centers with many options in shopping, leisure and cuisine. Its beaches have been awarded the blue flag by the EEC, in terms of quality of the water, sand and services provided.


A cosmopolitan city combining sports & culturein a natural setting, centered on the delightful seafront, with an impressive beach.


A wonderful gleaming white town with its 12th century walls, fascinating old quarter and good beaches. Tossa de Mar has two beaches: Mar Grand and La Bauma, both offering wonderful surroundings and clear water.
WHY COSTA BRAVA - NORTH?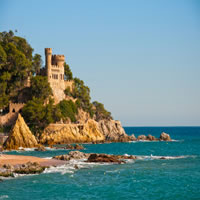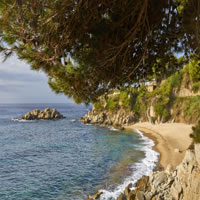 Most of the charming coastal towns and some of the most spectacular coastal scenery is located north of Barcelona. The area has a brilliant light quality which has caught the eye of many an artist over the centuries. Some of Spain's finest beaches are located in the Costa Brava, and local wines and seafood are of the highest quality. As Dali portrayed in his many paintings of the region, Costa Brava has an "embarrassment of riches".

Best Costa Brava - North Vacation Packages:

More details

More details

More details
Feedback from our travelers
2 Reviews
Traveled on: 5/25/2019 12:00:00 AM
Traveled on: 11/25/2011 12:00:00 AM

Need booking assistance?
We're glad to help:
Call Us 7 days a week
from 8AM to Midnight ET
1-800-430-0484