A historic Mediterranean port with wonderful beaches and plenty interesting monuments such as Santa Barbara Castle, Monastery of Santa Faz, the Cathedral, the Archaeological Museum, Church of Santa Maria and the Modern Art Museum.


Some of the finest in Europe beaches, backed by mountains on one side and the glorious blue Mediterranean on the other, a pleasant climate all year round, all these make Benidorm one of the most visited places in Spain.


Once a fortress of the Habsburg Empire, Altea is nowadays one of the most beautiful coastal resorts in Spain. The city's center will give you the taste of spanish village, a maze of cobbled narrow streets with glimpses of the bay.


Dominated by a 16th century castle from a height of 90 feet, Denia`s streets are a fascinating showcase of architecture of the Iberian, Carthaginian, Roman, Arab and Christian civilizations.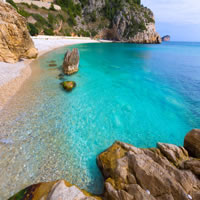 Situated behind a wide fine beach and sheltered between two large rocky headlands, Javea is a popular small seaside resort and market town. The bustling port is a favourite with tourists with its fantastic seafood restaurants, safe gravel beach and impressive marina.


The historic quarter of Elche, preserves part of its Muslim past and Baroque splendour. Its palm tree grove, a World Heritage Site, adds to the appeal of the region. Elche is a must for many reasons, such as its many nature reserves, its coastal towns and its prestigious gastronomy.


Dominated by the imposing image of the Rock of Ifach, Calpe sits on the shores of the Mediterranean, surrounded by a beautiful landscape filled with mountains and vineyards. Many ancient civilisations settled in this town, which include the Roman baths "Baños de la Reina" (Queen's Baths).