Map of Point of interest


Full of diversity, entrenched in history and blessed with spectacular landscapes, Eastern Europe offers something for everyone. From Croatia`s crystal-blue Adriatic seacoast to the haunted castles of Transylvania in Romania, medieval monasteries, and old-world towns, along with Roman ruins and sophisticated metropolitan area.


The Bulgarian Black Sea coast (called Chernomorie in Bulgarian) is one of the trendiest resort destinations in southeastern Europe. Once the playground of Communist Party loyalists and their families, today these resort towns rival the French and Italian rivieras. Many are `ancient cities,` having been settled as far back as five millennia.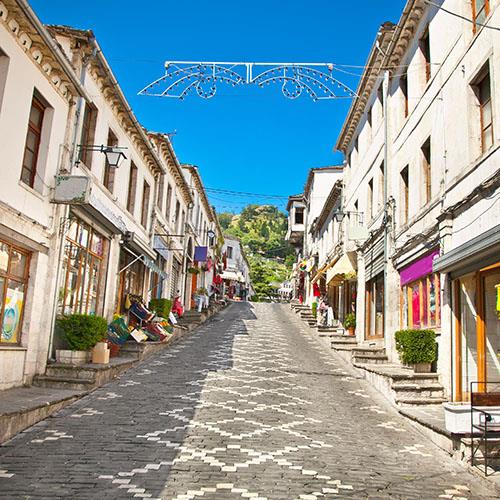 The beautiful Balkan States contain 11 breathtaking countries comprising such as Albania, Croatia, Montenegro, and Romania just to name a few. The stunning region lies on the southeastern edge of the European continent sandwiched between four major Seas, The Black Sea, The Mediterranean, The Adriatic, and The Aegean.
WHY BRASOV?
Brasov is a charming town located in the geographical center of Romania and is one of the most visited places in Romania. Founded in 1211 on an ancient Dacian site, Brasov exudes a distinct medieval ambiance. Stroll around the old Town Hall Square where you can admire colorfully painted and ornately trimmed baroque structures. Don't miss the Black Church, the largest gothic church in Romania. The interior is impressive and well-kept and houses one of the largest organs in Eastern Europe. The "Brasov Citadel Fortress" is another interesting site. Poiana Brasov, mainly a ski resort, but also a sightseeing spot is just outsite the city. The nearby Bran Castle, attracting many fans of Dracula can be easily reached from Brasov.

Best Brasov Vacation Packages:

More details

More details

More details
Feedback from our travelers
7 Reviews
Traveled on: 7/5/2019 12:00:00 AM
Traveled on: 11/24/2018 12:00:00 AM
Traveled on: 10/21/2018 12:00:00 AM

Need booking assistance?
We're glad to help:
Call Us 7 days a week
from 8AM to Midnight ET
1-800-430-0484