Map of Point of interest
WHY BODO?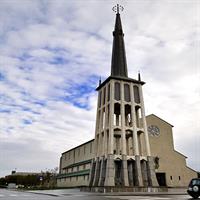 Bodø is the second largest city in Northern Norway, often called the `little brother of Tromsø` and somewhat of a hidden gem. The most `unusual` phenomenon to be experienced here is the midnight sun, visible on relatively few clear-sky nights between Jun 1 and July 13. Take some time to travel 20 miles east to see and hear the world strongest tidal current - Saltstraumen - created at the entrance of the tide into the Skjerstad fjord. Surroundings are dominated by natural reserves, designated to protect coastal forests and wildlife. If you like to continue exploring the Lofoten islands, various coastal and airplane connections are available.

Best Bodo Vacation Packages:
Need booking assistance?
We're glad to help:
Call Us 7 days a week
from 8AM to Midnight ET
1-800-430-0484